Fall 2017 Workshop:
Praising our World in Hard Times
A Clay Sculpture and Writing Retreat in the forests of Vermont. Led by Psychosynthesis guide/artist Alan Steinberg & writer/teacher Fred Taylor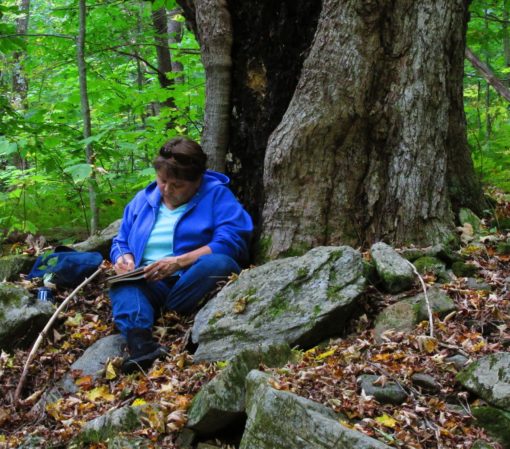 Friday eve. Sept.  22 – 4p.m. Sunday, Sept. 24, 2017
The Empty Center, Townshend, VT
Cost: $275, includes room, vegetarian meals, materials
"This earth that we come from, this mother, needs to feel our appreciation. It nourishes her. The purpose of art is to praise, thank and express our gratitude and wonder. We make art to sing up the earth." – Paddy Roe, Australian Aboriginal elder
________________________________________________
Nourish your creative vision.
Encounter the life & landscape of the forests and hills of Vermont.
Immerse yourself in the tactile, intuitive earthiness of clay.
Discover the power of your own words to forge a bond with the archetypal soul of nature.
Find sources for hope and ground your sense of purpose in a world grown mad.
Alan & Fred's popular creativity workshops incorporate many sources, including Mindfulness & Psychosynthesis exercises, as well as Joanna Macy's " Work that Reconnects" –  a process that:
enables us to transcend helplessness & hopelessness.
grounds our sense of interconnectedness in the web of life, and
empowers us to take part in the healing of the world.
Contact: Alan at Alan@sover.net, 802-387-4820.
Fred at rtaylor@antioch.edu
Art as a Healing Tool For Self and Earth
A clay sculpture & writing workshop in the hills of Townshend VT.
Fri. Eve, Sept 20-Sun. Sept 22, 2013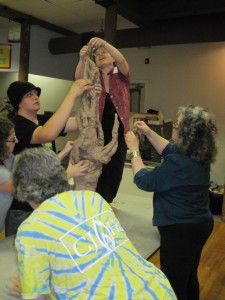 Click here for more info
[/one_half]
Making Art in Paradise
A Caribbean Workshop in Writing & Clay Sculpting 
Jan. 7-15, 2014